We are delighted to announce the next recipient of The Thinking Vegan's grants for animal activism: The Microsanctuary Movement, and co-organizers Justin and Rosemary Van Kleeck. The Microsanctuary Movement is a new model for rescuing farmed animals. As Justin wrote

The Save Movement is a mass-based, grassroots movement to collectively bear witness at transportation routes and outside slaughterhouses around the world.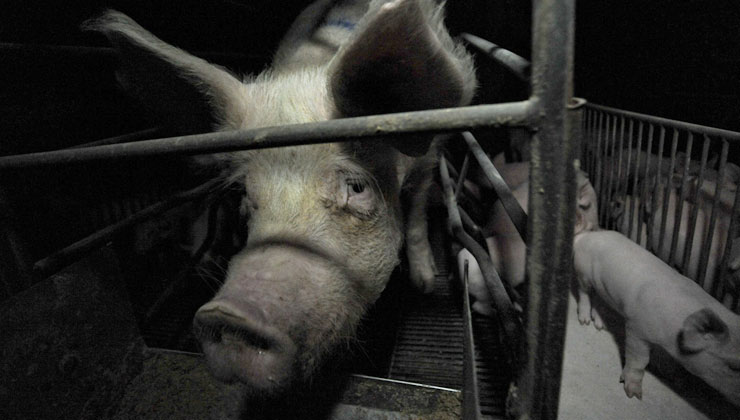 I've been thinking about betrayal a lot lately. Particularly this version of Webster's definition - be·tray verb bi-ˈtrā, bē- : to hurt (someone who trusts you, such as a friend or relative) by not giving help or by doing something morally wrong. I've been thinking about this in regards to nonhuman animals.

A little over a week ago, I saw a few posts of a video of a pig go by on my news feed. I didn't watch the video at the time for some reason. Then a friend sent me a
Activists in Los Angeles and New York hit the streets last month during the annual Jewish holidays to protest the ritual slaughter of chickens for Kapparot. In L.A., members of Faith Action for Animals, headed by Rabbi Jonathan Klein and